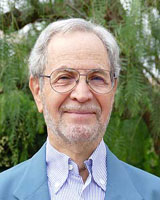 President: Prof. Mariano Rocchi
Dip. di Biologia
Campus Universitario
Via Orabona 4
70125 BARI / ITALY
Tel: +39 080 544 3371
Email: [email protected]
Full Professor of Genetics, University of Bari, Department of Biology, Bari, Italy

Degree in Biology, University of Rome Biologist at the Burlo Garofalo Hospital, Trieste (1976-1984)

Biologist at the Gaslini Pediatric Hospital, Genoa (1984-1988)

Visiting Scientist at the Wayne State University, Detroit (1988-1989)

Full Professor of Genetics, University of Bari, Department of Biology, Bari (1990-)

Director of the Dept. of Biology, University of Bari (2005-2015)

Editorial Board Member of the journal Cytogenetics and Genome Research (2005-2008)

President of the Scientific Programme Committee of the ECA (2010-)
Research:
Author of ~365 scientific publications in peer reviewed journals including Nature, Science, PNAS, Am J. Hum. Genet, Genome Research.
Fields of interest:
Karyotype evolution of primates; genomic studies in primates, the emergence of neocentromeres in clinical cases and in evolution
Constitutional cytogenetics, molecular cytogenetics, preimplantation genetic diagnosis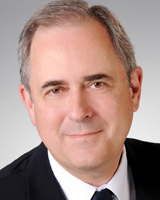 General Secretary: Professor Konstantin Miller
Institute of Human Genetics
Hannover Medical School
30623 Hannover, Germany
Tel: +49 511 532 6538
Email: [email protected]
Professor of Human Genetics at Hannover Medical School, Head of the Clinical Cytogenetic Laboratory at the Institute of Human Genetics.
1978: MSc in Biology
1982: PhD in Human Genetics and Anthropology
1988: Clinical genetics laboratory specialist, German Society of Human Genetics
Member of the Board of Directors of the European Cytogeneticists Association (E.C.A.) and editor of the E.C.A. Newsletter since 1997,
General Secretary of the E.C.A. since 2000.
National Representative for Germany in the Cytogenetics European Quality Assessment of the EuroGentest Network since 2007.
Member of the Commission on Genetic Testing, Robert Koch Institute, Germany, since 2016.
Qualified external assessor for the accreditation of human genetic laboratories in several countries, member of the Accreditation Commission of the Deutsche Akkreditierungsgesellschaft (DAkkS) since 2010.
Member of the Editorial Board of the Atlas of Genetics and Cytogenetics in Oncology and Haematology since 2004.
Member of the teaching faculty of various International Courses.
More than 70 scientific publications and 120 international presentations in human cytogenetics.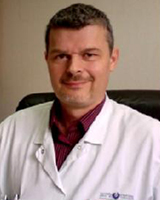 Treasurer: Professor Jean-Michel Dupont
Laboratoire de Cytogénétique
Hôpitaux Universitaires Paris Centre
Hôpital Cochin - Bât Jean DAUSSET 4e
27 rue du Fbg St Jacques
75014 Paris - FRANCE
Tel:+33-1 58 41 35 30
Fax: +33-1 58 41 19 95
Email: [email protected]
Professor of Histology, Embryology and Cytogenetics at Paris Descartes University, Medicine Faculty,
Head of the Cytogenetic laboratory at Cochin Hospital in Paris.
General Secretary of ACLF (Association des Cytogeneticists de Langue Française - French Speaking Cytogeneticists Association) 2005-2008, President since 2008.
Head of the working group for the French national External Quality Control Scheme
Member of ECA Board of Directors since 2008, treasurer since 2009, Director of the European Advanced Postgraduate Course in Classical
Molecular Cytogenetics co-organized by E.C.A and two French Universities (Paris Descartes and Montpellier-Nîmes Universities)
Education:
1995 : MD in Biology, specialization in Human Cytogenetics
2001 : PhD in Human Cytogenetics
Fields of interest:
Constitutional cytogenetics, molecular cytogenetics, epigenetics, non invasive prenatal diagnosis, chromosome territories and chromatine arrangement inside the nucleus.